What is the Labour Market Information and how does it relate to careers?
Labour Market Information (LMI) gives you an idea of what is happening in the jobs market locally, regionally and nationally. This information can highlight where there are new or expanding industries, where the skills gaps lie and what future trends there may be.
Using LMI when choosing a career is very useful as it helps you to understand where the opportunities are in your chosen sector, what skills you need, what progression there may be and how industries may evolve or change, which will help you to make decisions about your future.
What does the labour market look like in the North East?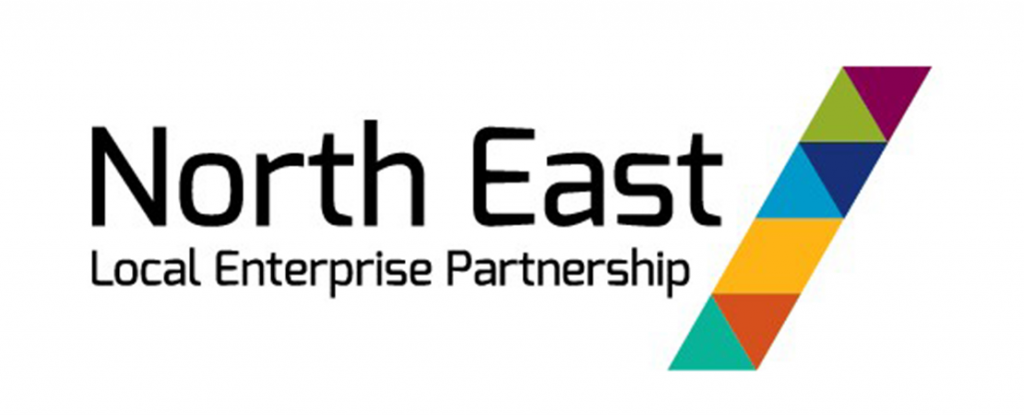 According to BRES, in 2019, the six largest employing sectors in the North East LEP area were responsible for over three-fifths of employment:
Health (15.1%)

Retail (10.6%)

Manufacturing (10.1%)

Education (9.2%)

Accommodation and food services (8.0%)

Business administration & support services (7.5%)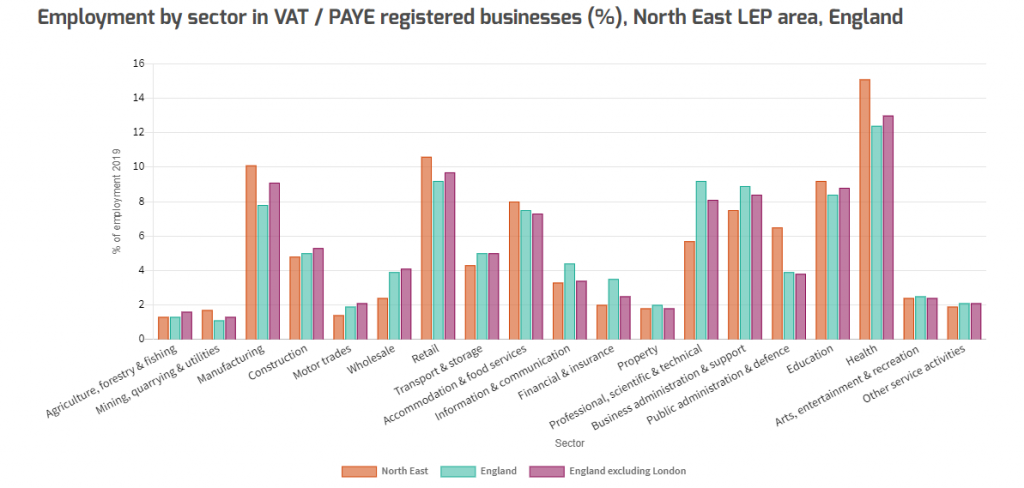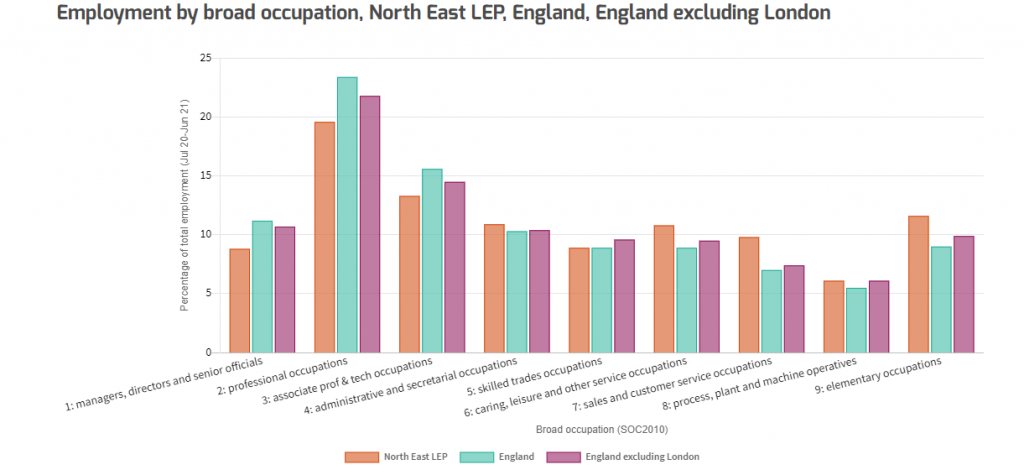 Useful Websites
https://www.northeastambition.co.uk/directory/labour-market-information
https://www.northeastlep.co.uk/
Labour Market Bulletins