Head of Sixth Form – Miss H Keighley ([email protected])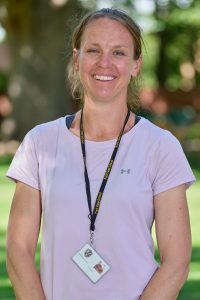 Park View Sixth Form has a long standing reputation for academic success at Advanced level. This has been built upon our belief that post-16 education should embrace cutting edge practice but also be rooted in traditional values: this blend of forward thinking and solid moral foundations is at the heart of all that we do.
The Sixth Form is housed in its own purpose built centre separate to the rest of the school and there is very much a college flavour to its atmosphere. This allows students to flourish in their own environment whilst also benefiting from the specialist facilities in the main building when necessary.
We are conscious that young adults live in a very challenging world: whilst they appear to have money, personal freedom, cars and independence, they also have anxiety and stress of a highly competitive environment that tells them that they must be clever, beautiful, wealthy and talented if they are to be valued. This can result in a very real fear of personal and academic failure. For that reason, the level of pastoral care in the Sixth Form is both detailed and personal.
The majority of Park View students elect to continue their studies at university. UCAS (University and College Admissions Service) preparation begins in the September of Year 12 where we focus on individualised guidance and advice which extends through into Year 13 and beyond if needed. We have links with several leading universities and visits are arranged in subject specific areas. We also access a range of apprenticeship guidance to allow students to access the best possible information should this be their choice. We are inclusive and believe at the heart of all decisions the students best interests should lie.
Park View has a truly international Sixth Form which works in partnership with universities, the local and international community and external agencies to provide a great choice, different working environments and new friendships.
Sixth Form Open Evening
Due to current COVID restrictions, the open evening is virtual and can be viewed here. If you would like to arrange a tour and/or meeting with a member of Sixth Form Staff, please contact Jodie Graham, Business and Development Manager: [email protected] or call 0191 3882248.